In order to create an Alexa device and use Amazon's Alexa Voice Service (AVS) you must create an account under https://developer.amazon.com/login.html. Your Amazon Developer account will be linked to the Alexa device and allow it to use Amazon's services. Once you have created your account, go to the AVS Console and click on Create Product at the top right.
Fill out the information as follows: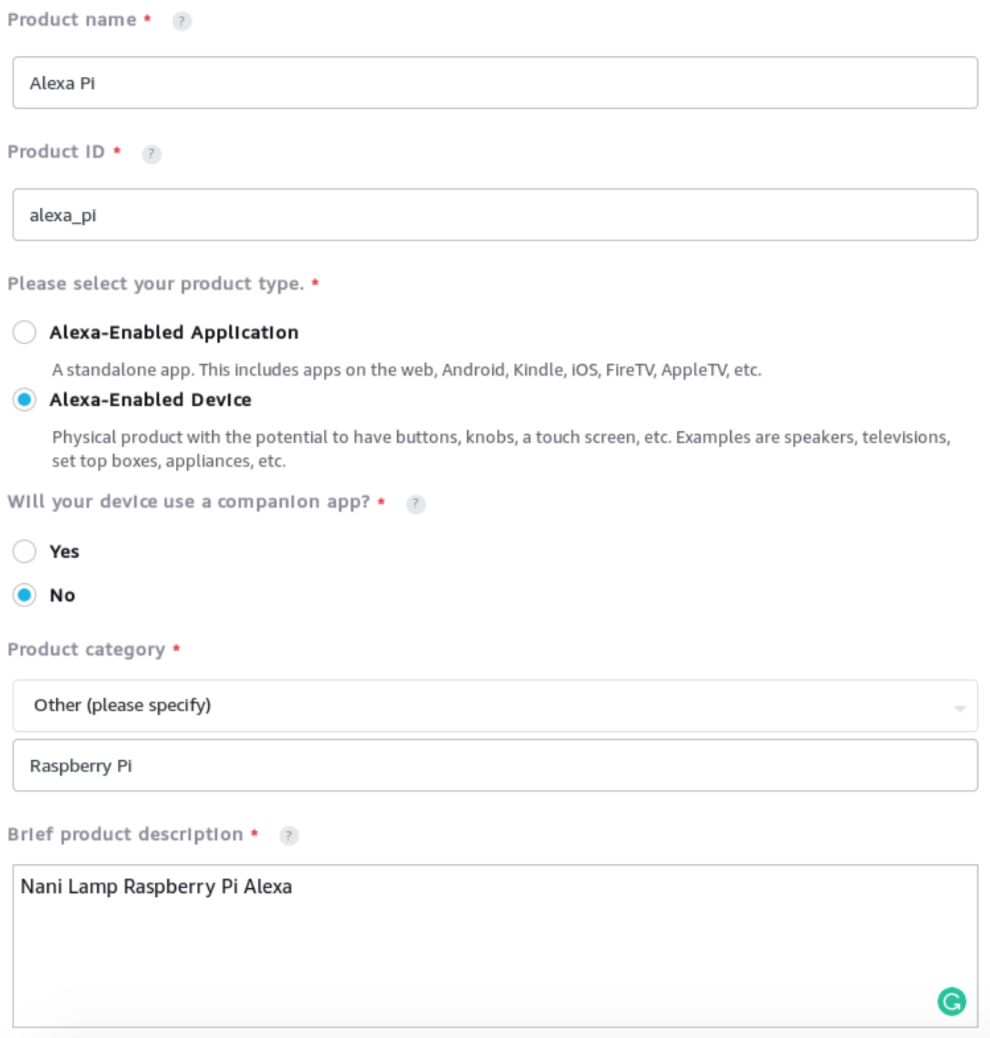 You can set Product Name and Product ID to whatever you'd like, but you must remember what you put under those fields!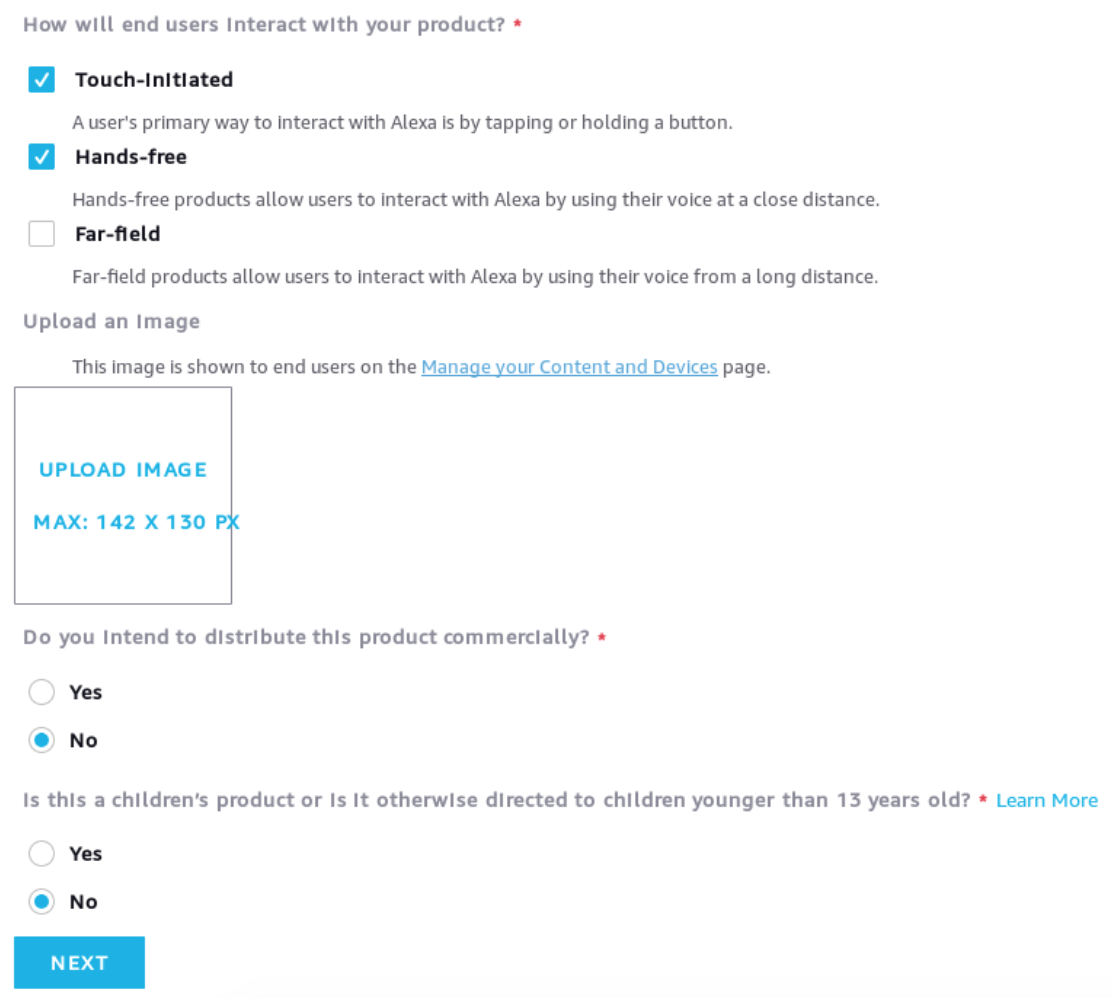 Click on Next. We now have to set up a Login With Amazon (LWA) Security Profile. Creating this profile and linking it to your Alexa device project will allow the device to use your Amazon credentials to access Amazon's services. Click on Create New Profile.

Then fill out the information as follows:

Again, you can choose to fill out these fields however you want, but don't forget what you typed in!
Click on Other devices and platforms, enter whatever you like under Client ID name (such as the same name as the Product ID from a previous step), and then click on Generate ID. This will generate your device's Client ID, which is a necessary component to set up your Alexa device. Save the generated ID as soon as you see it. You will need it shortly.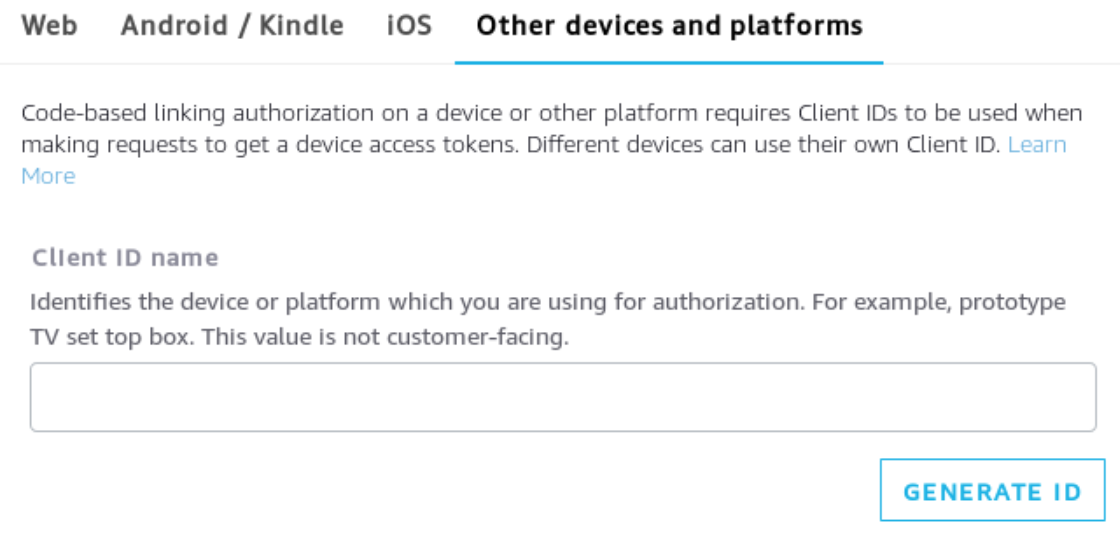 Next up, read and agree to the AVS terms. Click Finish. Now you need to enable this profile that you just created. Go to https://developer.amazon.com/lwa/sp/overview.html and select the profile from the dropdown menu and click on Confirm.


Next, enter a fake URL for the Consent Privacy Notice URL since we will not be needing this functionality. Something like https://www.example.com suffices.
Click on Save and you are ready to go! You can now click on Show Client ID and Client Secret to obtain the necessary IDs (again, save these!)